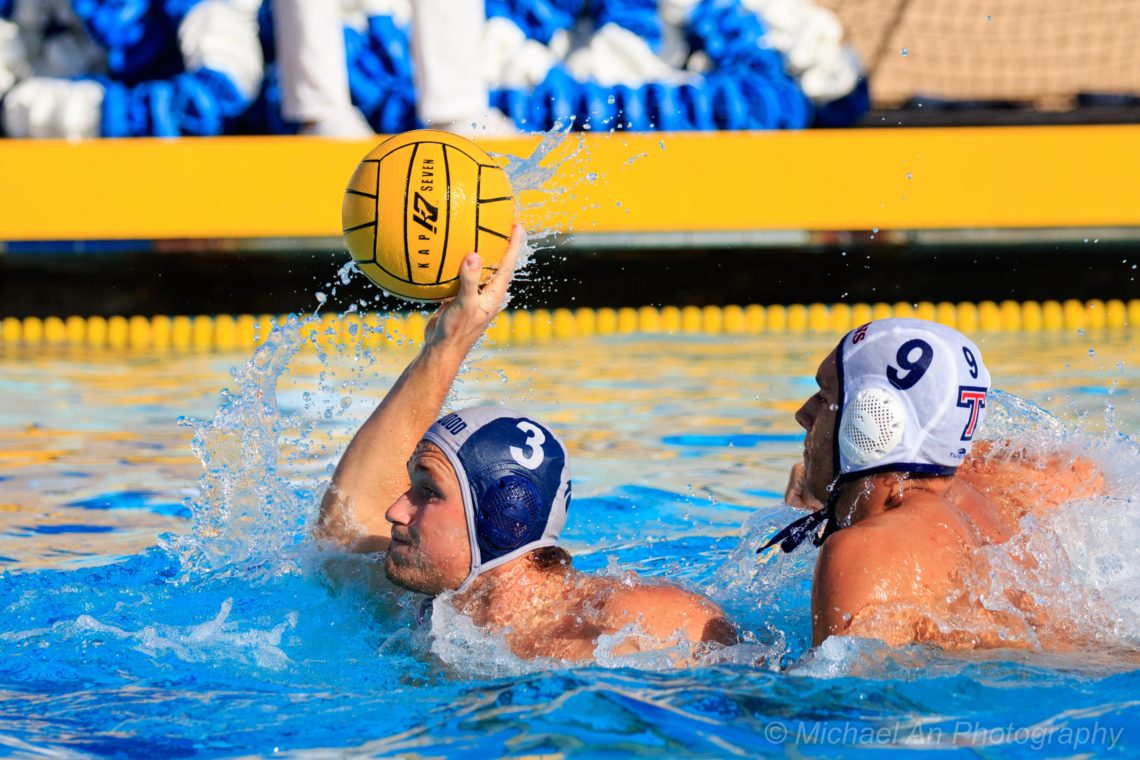 The Northwood High School boy's water polo team opened its season this week with two high-scoring wins against Tesoro and Segerstrom.
Game 1: Northwood 16, Tesoro 7

The Timberwolves opened their 2017 season with a 16-7 win over Tesoro HS. Sophomore Max Abravanel, led the pack with 7 goals. Seniors Collin Press and Andrew Wraith each scored 3 goals, while Senior Justin Pyne scored 2 and Sophomore Chris Pukszta scored 1. Equally as impressive, Junior Spencer Sellwood had 6 assists. In the cage, Senior starting goalkeeper, Leon Shi, had 6 saves while Noah Pendleton added another 4 saves in the fourth period.
COACH KYLE'S THOUGHTS:
I felt that we were much more comfortable than last year's first game. There were a few (expected) moments of confusion but the guys were able to remain calm and finish a solid game. I think a lot of teams know that we graduated Joe Shaw (150 goals last year) but are not going to expect us to become so much more well-balanced this year. The guys have put in an enormous amount of hard work in the off-season and I am looking forward to this upcoming season.
Game 2: Northwood 21, Segerstrom 13

The Northwood Timberwolves improved to 2-0 with a 21-13 victory over Segerstrom. SR Captains, Collin Press and Brian May, led the team in scoring with 5 and 4, respectively. It was exciting to see three underclassmen, SO Max Abravanel SO Chris Pukstza and FR Cameron An, each score 3 goals. SR Andrew Wraith chipped in two goals, while JR Spencer Sellwood added another goal to round out Northwood's 21. Leon Shi and Noah Pendleton held down the fort in cage with 7 and 2 saves, respectively.
COACH KYLE'S THOUGHTS:
This was a great, unselfish, and fun game to be a part of. For a while now, I have been stressing the importance of looking for that extra pass and staying disciplined. Today, the guys went above and beyond and I think this is a great place to start the season. We're going to be playing some tough teams soon and I hope that we can stay consistent and continue to improve as the season progresses.
Make sure to come and watch Northwood host Sonora on Thursday, September 14th @ 4pm
[layerslider id="8″]
[/layerslider]
Are you wondering why you're seeing these logos? These are our team sponsors, featured on each blog post and on our website!
Interested in becoming a sponsor? Click here