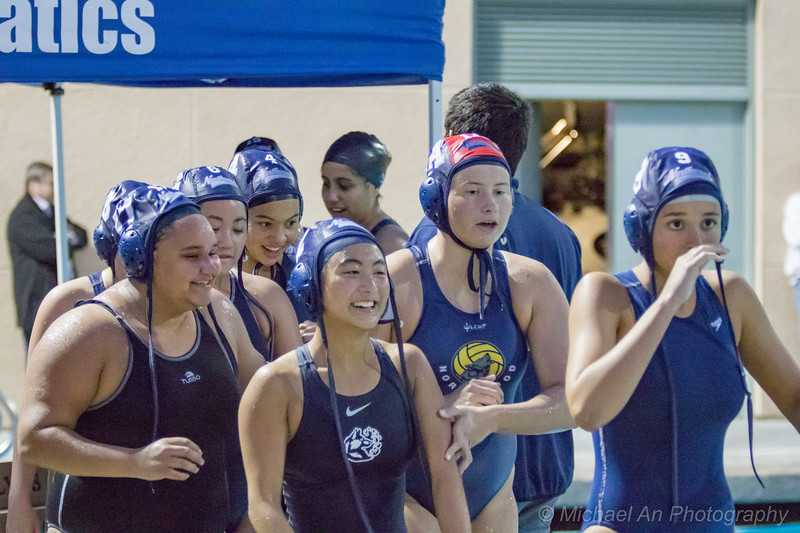 The Northwood High School girl's water polo team has won their last three games to improve to 13-13 overall and 3-5 in Pacific Coast League play.
Northwood 7, University 2
Northwood 10, Costa Mesa 9
Northwood 14, Woodbridge 11
In one of the most exciting and emotional games of the season, Northwood beat Woodbridge in overtime.
The Timberwolves offensive threat was on fire with six different players scoring. Freshmen Sarah Buting and Hannah Miller came up big with three goals each. Sophomore Amanda Nguyen added 3 goals while Juniors Ashley Lee and Jessica Serrano scored 2 goals each. Junior Hana Roushdy chipped in a crucial goal to complete Northwood's strong display of offense. Senior Katie Monjay, who recently committed to Division 1 California State University Bakersfield, was a wall in cage with 16 saves.
COACH KYLE'S THOUGHTS:
Definitely one of the most exciting wins of my coaching career at Northwood. Woodbridge is a very talented team and always plays us well. I knew that it would take almost a perfect game from us in order to defeat them. While our defense was not as sharp as it usually is, our offense was the best it has ever been. Since all of our starters were shooting well, it was almost impossible for Woodbridge to adjust defensively. I'm very proud of the girl's resilience and perseverance. It's not easy to come back from a deficit going into the fourth period and then holding a team scoreless in overtime. It was a very satisfying team win.
We have a tough home game against Beckman next week on Thursday, February 9th. A win over Beckman will secure a spot into the Division 4 CIFs, which was our team's goal from the beginning. It will be the first time Northwood has been in the CIFs since Ed Carrera coached the team in 2010.
[layerslider id="8″]
[/layerslider]
Are you wondering why you're seeing these logos? These are our team sponsors, featured on each blog post and on our website!
Interested in becoming a sponsor? Click here