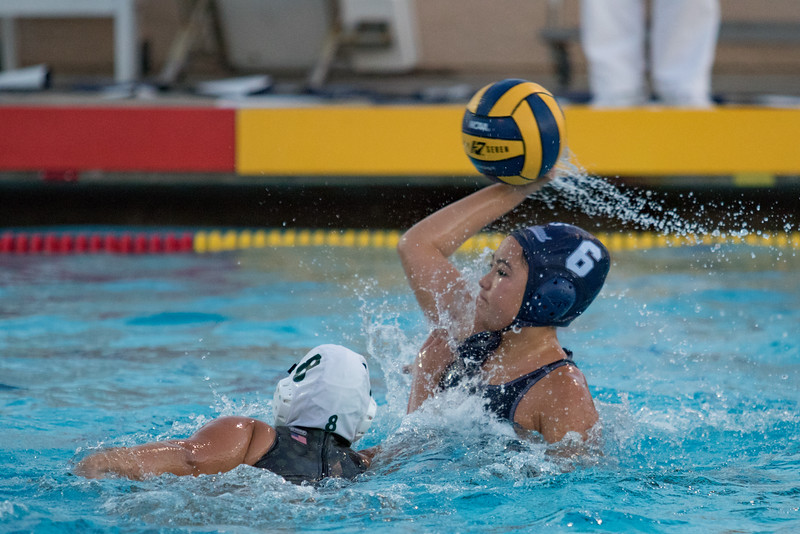 The Northwood High School girl's water polo team improved to 8-6 and 1-1 in Pacific Coast League play after an impressive win over D3 University HS.
Northwood 11, University 6
Sophomore Amanda Nguyen was dominant with 5 goals, 2 assists, and 1 steal. Sophomore Paige Condy filled in for starter Freshman Hannah Miller (sick) and came up huge with 3 goals, 1 assist, and 1 steal. Junior Ashley Lee added 2 goals, 2 assists, and 1 steal. Lastly, Junior Jessica Serrano chipped in 1 goal and added 1 steal. Freshman Sarah Buting won an impressive 3 of 4 sprints in addition to her 2 crucial assists. Senior Katie Monjay continued her consistency in cage with 12 saves, 1 assist, and 1 steal.
COACH KYLE'S THOUGHTS:
Very happy with the big, important win. I think everyone knows that Corona Del Mar is going to dominate the Pacific Coast League, but it's going to be a showdown for 2nd and 3rd place. Beating UNI helps us get one step closer to qualifying for CIFs, which is our team's primary goal for the season.
Northwood has not beaten UNI in league for a number of years as well, so it was nice to see that we're making progress as a team and program. Everyone, including myself, knows that we have a lot of water polo left in the season though. UNI is very well coached and I know that the next time we play them, they will have a different offensive and defensive strategy that we need to adjust to.
[layerslider id="8″]
[/layerslider]
Are you wondering why you're seeing these logos? These are our team sponsors, featured on each blog post and on our website!
Interested in becoming a sponsor? Click here