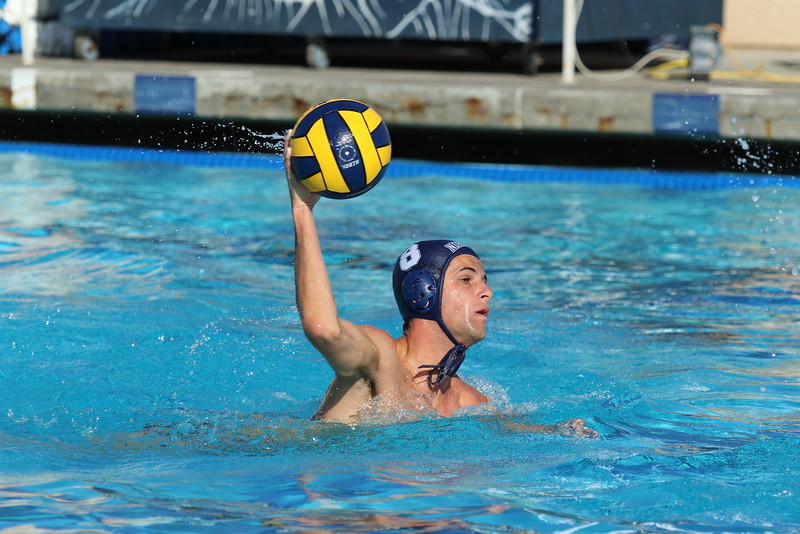 Senior Joe Shaw nets eight goals in an upset win over Costa Mesa and Northwood High School Boy's Water Polo improves to 7-2 for the season. Additionally, Northwood is now ranked #1 in Division 4.
Northwood 9, Costa Mesa 7

Although Senior Joe Shaw dominated both ends of the pool with eight goals and five steals, it was a solid team effort on defense that led to the win. Freshman Max Abravanel added another five steals while Sheer Karny David Miller, Collin Press, Andrew Wraith, Spencer Sellwood, and Justin Pyne all added a steal. Sophomore Spencer Sellwood scored a goal for the timberwolves as well. Junior goalkeeper Leon Shi had six crucial saves in cage as well as a steal.
COACH KYLE'S THOUGHTS:
I'm thrilled and proud of my team. We went into the game knowing that Costa Mesa was going to be very tough. When it was a tied game after three quarters, I knew that it was going to come down to whichever team wanted it more (and was conditioned to do so). My boys showed a lot of heart out there and this was the best defensive game that we've had thus far. I'm happy with the win, especially before heading into Pacific Coast League play.
Now that we're ranked #1 in Division 4, we know that we have a target on our back. I try not to think about it too much – we're going to work hard every day and continue playing the best water polo that we can.
[layerslider id="8″]
[/layerslider]
Are you wondering why you're seeing these logos? These are our team sponsors, featured on each blog post and on our website!
Interested in becoming a sponsor? Click here