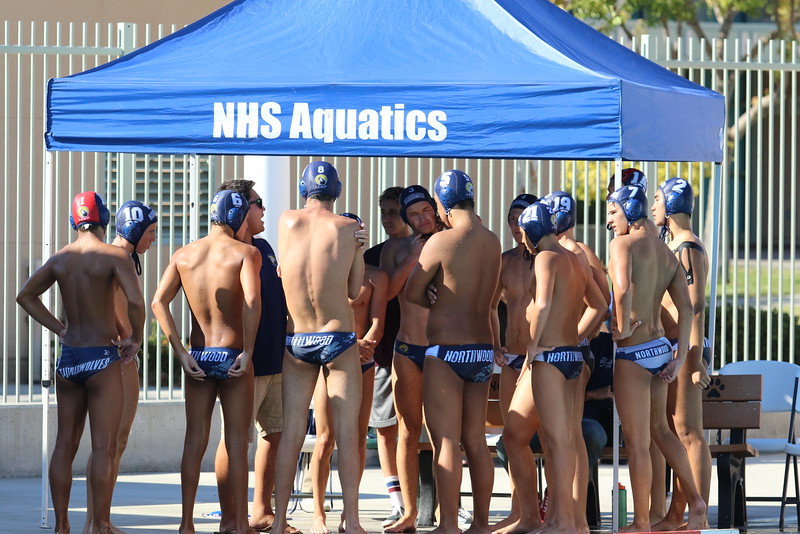 The Northwood High School boy's water polo team improved to 3-0 after defeating a tough Sonora HS team this past Wednesday.
Northwood 13, Sonora 10

Senior Joe Shaw, for the second week in a row, led the offense with six goals in order to defeat Sonora HS and improve to 3-0 for the season. Junior Collin Press provided Northwood with three goals and Senior Michael Lee added two goals. Freshman Max Abravanel and Sophomore Spencer Sellwood scored one goal each to bring Northwood's total to 13. Junior goalkeeper Leon Shi had another solid performance with nine blocks.
COACH KYLE'S THOUGHTS:
I think our team was a little over confident and underestimated Sonora. We made some dumb mistakes on offense and defense, which allowed Sonora to score some easy goals. It also did not help that we missed 16 shots on cage and could not get past Sonora's goalie with 17 blocks. That means our team went 13 for 46 on shooting and that's unacceptable.
With all of that being said, I'm very happy with our 3-0 start. We'll review film and get back to work in preparation for the challenging South Coast Tournament next week.
[layerslider id="8″]
[/layerslider]
Are you wondering why you're seeing these logos? These are our team sponsors, featured on each blog post and on our website!
Interested in becoming a sponsor? Click here